La Peau Skincare
Dr. Kuzmar's personal favorite Anti-Aging Skincare line, now available at St. Clair Cosmetic Clinic.
La Peau THE ANTIOXIDANT SKINCARE FROM SWITZERLAND
Clinically proven anti-aging results
LA PEAU is a 3-product skincare line launched by Irma and Carla-Maria Khanjian, which is getting rave reviews against "mers and prairies"; a surprising study conducted by Edel Therapeutics (EPFL) demonstrated LA PEAU exhibits more powerful antioxidant properties than 18 leading anti-aging products. A proprietary molecular complex, the BeCell, stabilized after 6 years of research by biotech experts from Stanford University, allows better absorption of the precious vitamins, antioxidants, oligo-elements and amino acids by the skin; it stimulates cellular metabolism to nourish and regenerate the skin. Acclaimed by the European & North American media, its unique non-greasy and at the same time very hydrating texture, makes the skin of women and men much firmer and this only after 28 days.
Since its launch in Europe, North America, Middle-East & Australia thousands of consumers all over the world have been benefiting from this cosmetic jewel. The line consists of three products: a day cream, a night cream and an eye contour – contained in transparent jars with a simple royal blue logo, and a very visible reference to Switzerland. Inside is a fragrance-free white gel, nothing glamorous or superfluous, the aim is maximum efficiency. "Promise me you will try LA PEAU for at least eight days," Irma told me. "Do not get discouraged, your skin will get used to its new non-greasy texture." So I tried it. And I was convinced. No tugging, just perfectly smooth skin, soft to the touch, beautiful to the eye. Hats off … (Valérie Fournier, Beauty Editor – Edelweiss, Switzerland)
Day Cream-Gel – Hydrating & Regenerating
LA PEAU Day cream regulates the skin's moisture level and provides long-lasting hydration. Easily absorbed by the skin, this advanced anti-aging cream forms a protective mantle on the skin to reduce trans-epidermal water loss (TEWL) and allows the skin to maintain an optimal moisture level, while restoring firmness, smoothness, and elasticity. Recommendation: Apply gently every morning on a clean face. 30 ml – 1 fl oz
Night Cream-Gel – Age Defying Complex
LA PEAU stimulating Night Cream with its especially conceived molecular complex – the BeCell Complex – contains active ingredients that penetrate in the skin and repair damaged cells. The action of the BeCell Complex is based on a two-phase sequence. First, it gently purifies the skin to allow better absorption. Next, active fragments of the BeCell Complex penetrate skin cells, diagnose possible damage, and repair them. Recommendation: Apply gently every night on a clean face. 30 ml – 1 fl oz
Eye Contour – Soothing & Refreshing
The skin's defense mechanism identifies LA PEAU Anti-Wrinkle Eye Cream as a natural, easily absorbed formula because it contains the molecular BeCell Complex, which stimulates cellular metabolism that decreases with age – to nourish and regenerate the skin. This advanced cream restores the water-barrier protective system, minimizes wrinkles, and delays the skin's aging process. Skin soon regains smoothness and a natural fresh appearance. Recommendation: Apply gently once or twice a day around the eyes. 15 ml – 0.5 fl oz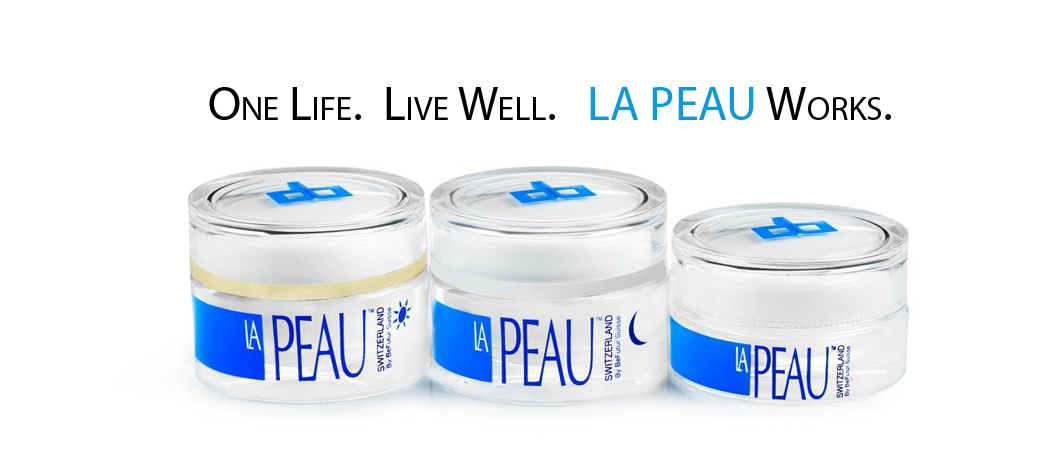 Request a Consultation
Recent Blog Post
June 12, 2019
3 Reasons Why Your Skin Needs Antioxidants
You're Not Getting Enough Antioxidants in Your Diet Let's face it, very few of us consume the perfect diet. According to the CDC only 10% of us are meeting the daily recommended…
Read Post
Client Testimonials
Dr. Kuzmar is an artist who genuinely cares about his patients. He has been doing my Botox and filler for years. His meticulous attention to detail and technique make me look and feel natural, youthful and confident.
Karen